Renting mobile skatepark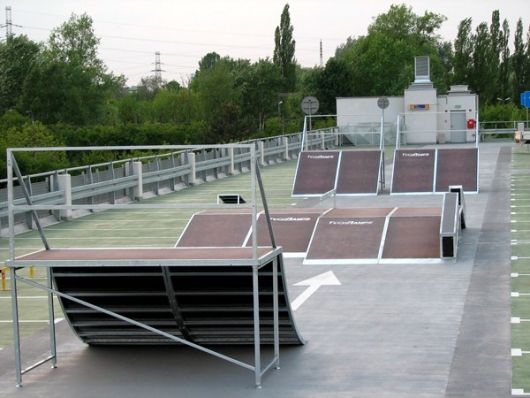 More than a dozen devices included in the skatepark to the any configuration, from a mini skatepark with a few obstacles, and ending with a powerful facility which meets the needs of both deskarzy, rollerbladers and BMX-ers.
For a simpler illustration of the types (sizes) skateparków present photos of their modular nature.
1st Mini-skatepark - perfect for small events skateboard.
2nd The average skatepark - the average size of competitions in all disciplines.
3rd Large skatepark - the larger events.
Info:
Tel./fax

+48 506 000 140


e-mail:

projekty

@techramps.com

The elements of a mobile skatepark, you can also join Funbox for jumping. In addition, we also offer a mobile skatepark minirampy mobile rental. Below are some photos and a new funboxu minirampy for jumping.
Minirampa for rent
Funbox jump for rent