Techramps / Cool Sport Skate-Boat Contest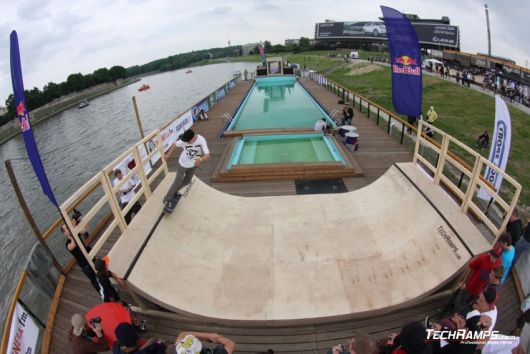 Event TECHRAMPS / COOL SPORT-BOAT SKATE CONTEST, held on the first day of the festival (June 19, 2010.) on the banks of the Wisla (Vistula) River at the Forum Hotel. Scenery was unusual occupations. Ramp was placed on a barge moored at the shore, next to the swimming pool located on it.
To win were some money (prize fund 1500 PLN) and prizes from sponsors, in addition the first place winner got a voucher with a value of 200 PLN for use in a tattoo studio "F16 TATTOO FAMILIA".